« Back to Staff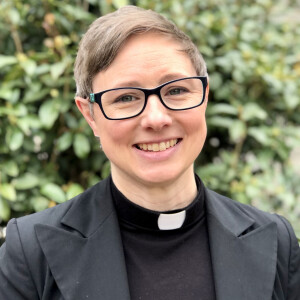 The Rev. Sarah Carver
Associate Rector
office: 336-272-6149 ext. 220
The Rev. Sarah Carver is somewhat new to North Carolina having arrived here in the fall of 2014 with her husband, Peter, and daughter, Elora, after Peter took a new job with Eastman Chemical. Prior to this, Sarah and her family lived in Midland, Michigan which is where her ordained ministry began in 2007 in the Diocese of Eastern Michigan. There she served as the Missioner to Young Adults for three years, then became the priest of a small parish while she completed a Masters in Social Work.
Ministry, for Sarah, has included the Commission on Ministry and serving on the board of the United Thank Offering. She served as the interim chaplain for the Episcopal Students at Wake Forest before coming to Holy Trinity.
Sarah likes to travel, knit, spend time with her family, read science fiction, and garden. She works primarily in the areas of pastoral care and outreach.