Books & Gifts
Topics & Favorite Authors
Book Topics include: The Bible, The Labyrinth, Jesus, Devotionals, Prayer, Practicing Resurrection (Spiritual Practice), Art & Faith, Allegory, Fiction, The Episcopal Church, The Emerging Church, Body Mind Spirit, The Enneagram, Women's Spirituality, Aging, Celtic Spirituality, Spiritual Direction, Grief, Christian History, Environmental Sustainability, Money, Science, Sacred Activism (Social Justice), Parenting, Children, Teen & Young Adult, and a Favorite Authors section that includes:
Lauren Artress Christina Baldwin Diana Butler-Bass
Thomas Berry Marcus Borg Cynthia Bourgeault
Walter Brueggemann Joan Chittister William Coffin
John Crossan Paula D'Arcy Dalai Lama
Anthony De Mello Richard Foster Matthew Fox
Tich Nhat Hanh Andrew Harvey Kabir Helminski
Abraham Heschel Thomas Keating Anne Lamott
Michael Lerner C.S. Lewis Brennan Manning
Gerald May Brian McLaren Thomas Merton
Albert Nolan Henri Nouwen Parker Palmer
Richard Rohr John Spong Barbara Brown-Taylor
Phyllis Tickle Desmond Tutu Jean Vanier
Jim Wallis Macrina Weiderkehr Ken Wilber
Rowan Williams Walter Wink ...and more!
Gifts & Cards
We offer a number of quality card lines that offer inspirational quotes and sayings for every occasion, including many locally-made cards from photographers and artists in the Triad. Also, please stop in to check out our new items, as our gift line is constantly changing and expanding!
Buy Local!
Local gifts and products
Glass Pendants
Made by Marcy Reid-Smith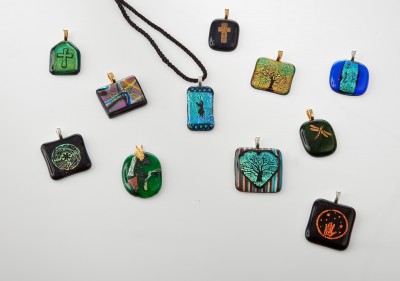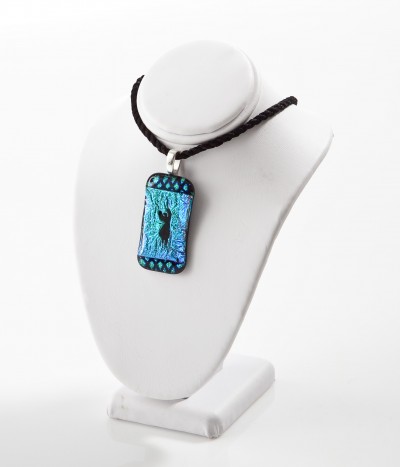 photos by VanderVeen Photographers

Crosses & Angels
Made by Paul Nixon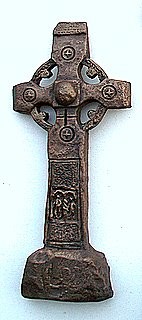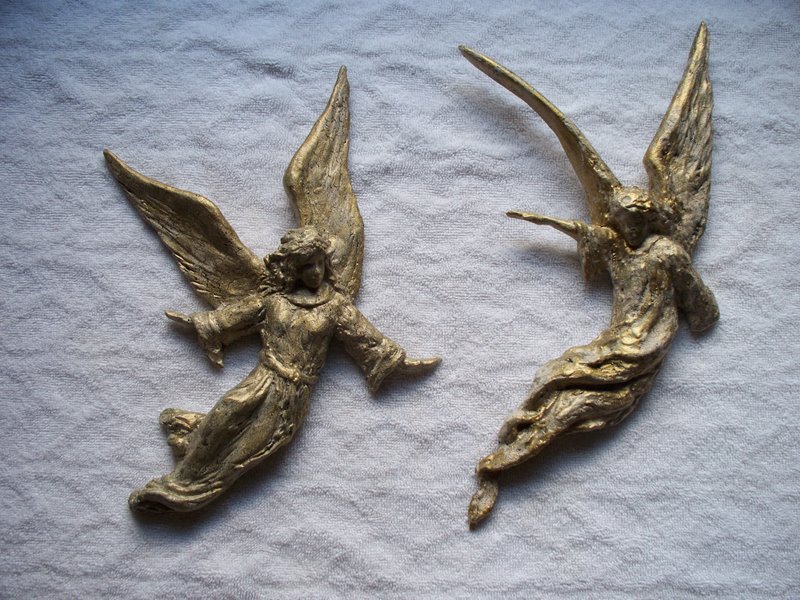 Anglican Rosaries
Made by Judy Gibson King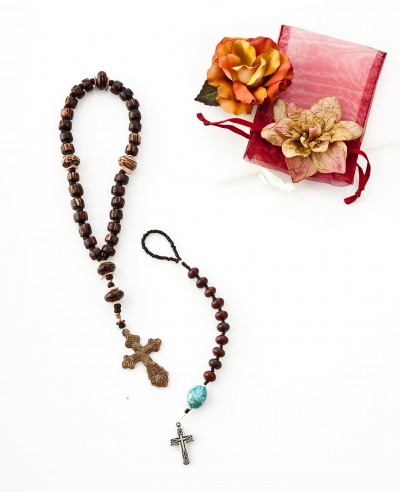 photos by VanderVeen Photographers

Pottery
Made by Peter Strafaci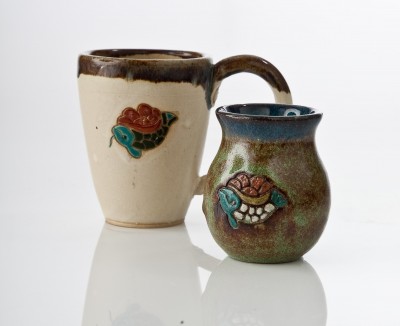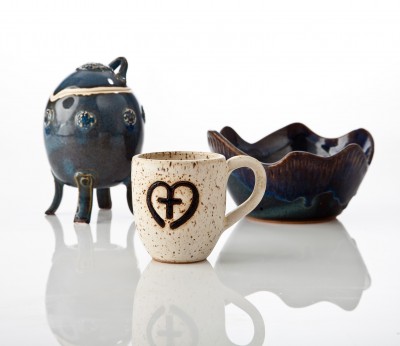 Above: pottery by Peter Strafaci with the
emblem of the Servant Leadership School

photos by VanderVeen Photographers
OTHER LOCAL GIFTS & PRODUCTS: Eco Everyday All-Natural Laundry Soap by Betsy Blake, Old Mill Mixes & Soups, Notecards by John Compton, Photography prints & cards by Tom Gravitte, and CDs from local musicians including Wind & Stars, Will Ridenour, Ben Brafford, Kristen Leigh, Sam Hensley, Maurice Horn, Velma Frye, and Adrian Vyner-Brooks.
Fair Trade & Not-for-Profit Gift Items
Tree of Life Imports & Other Crosses:
Unique crosses purchased from the artists and supplied at a fair trade price.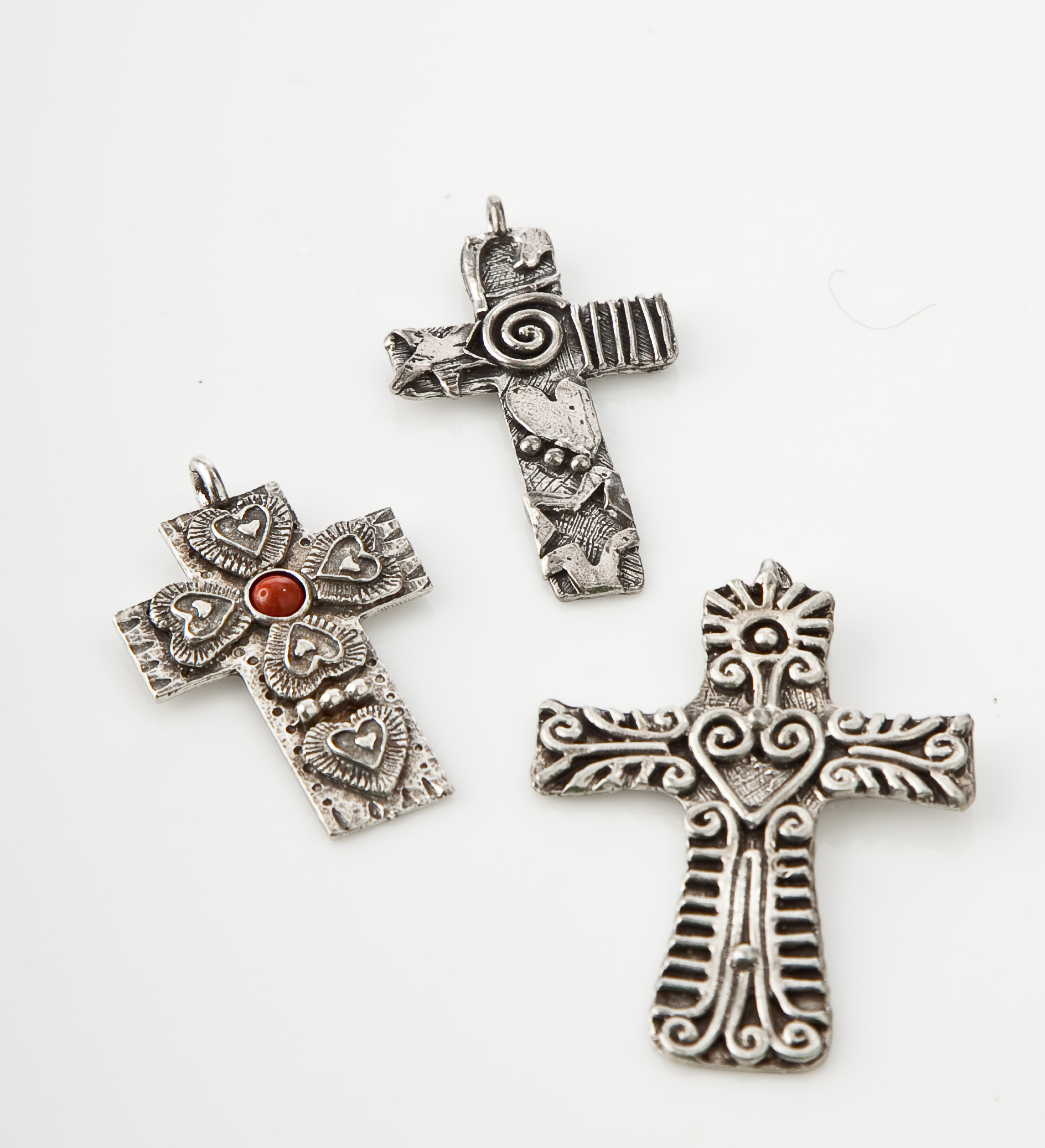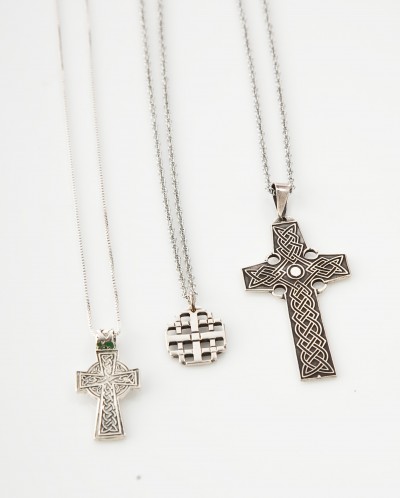 photos by VanderVeen Photographers
Haitian Arts & Crafts:
Metal art from recycled oil drums, stone items, carved wood sculptures, paintings, and more! All proceeds directly benefit three charities in Haiti.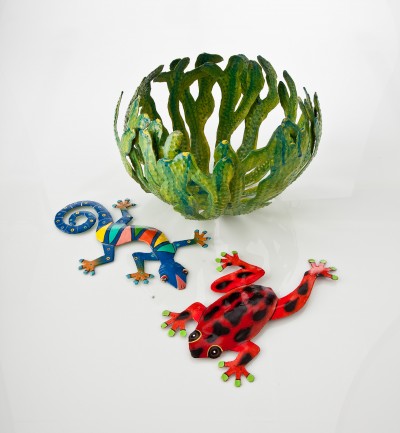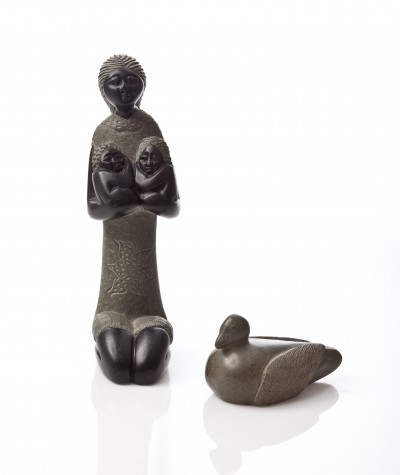 photos by VanderVeen Photographers

Ceramic Angels by Ellen Drake:
These little angels are handmade by Ellen in memory of her son William. All proceeds are deposited directly into the "William Drake Fund" to support Holy Trinity's youth activities.
**ELLEN IS TAKING A SABBATICAL ON MAKING HER ANGELS FOR SUMMER 2010. WE HOPE TO HAVE MORE ANGELS IN THE FALL. PLEASE CHECK BACK WITH US AFTER LABOR DAY ABOUT ANGEL AVAILABILITY.


photos by VanderVeen Photographers
Grace & Grits Cookbook
All proceeds benefit the San Pasquale Kitchen Ministry.
[no image available]


Going Green Re-Usable Shopping Bags:
All proceeds benefit the Environmental Stewardship Commission.

photo by VanderVeen Photographers
Gifts & Cards
We also supply gift items and card lines from a number of independent artists, sellers, and small businesses from all over the country, including:
Handcrafted Labyrinth Gifts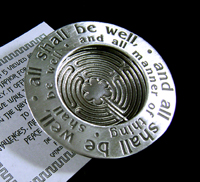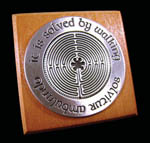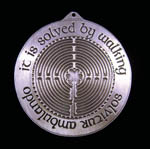 Incense Burners Paperweights Wall Plaques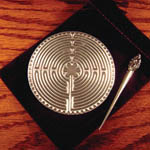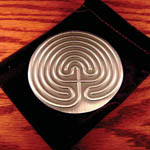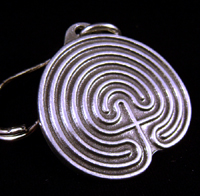 Pocket/Desk Labyrinths Keychains

Meditation Benches
handcrafted in northern California by Tim Kretzmann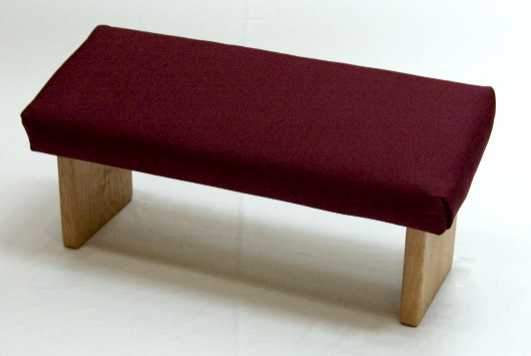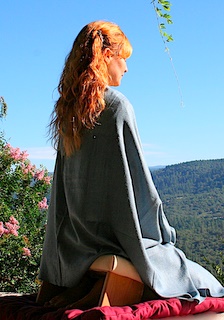 Available in a variety of colors, these benches help you sit up straight and stay comfortable during your contemplative prayer, centering prayer, or sitting meditation practice. The dimensions of the angled leg benches are designed to provide just the right support for your back to remain relaxed and alert while you sit. Also available with in "tall" size, and with folding legs for easy storage.


Stonehenge Bookmark Cards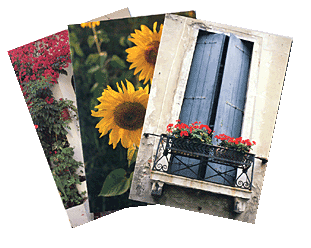 Calligraphy Cards from All Saints Convent
Clinging Crosses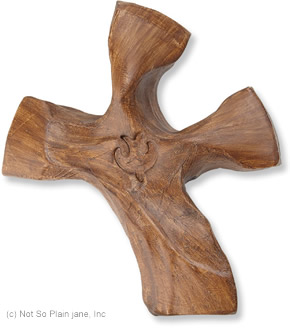 Lumen Christi Candles from the Community of Jesus
An age-old tradition, crafted with love in a modern-day monastery.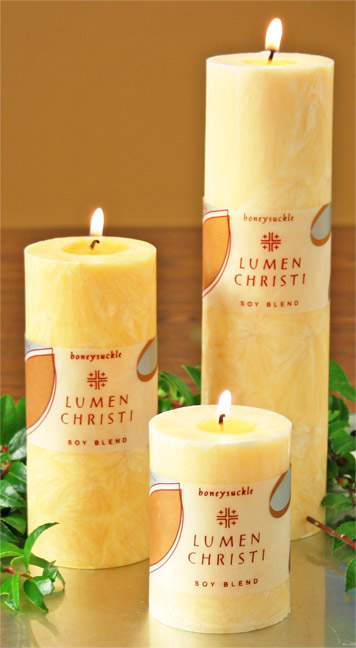 Building upon the ancient monastic tradition of candle-making, the
sisters and brothers of the Community of Jesus have crafted these high-quality candles by hand with the finest, all-natural ingredients. These distinctive candles are crafted from 100% natural palm wax giving you an environmentally safe candle that is biodegradable. These candles burn cleanly with little or no soot, and last much longer than paraffin candles.