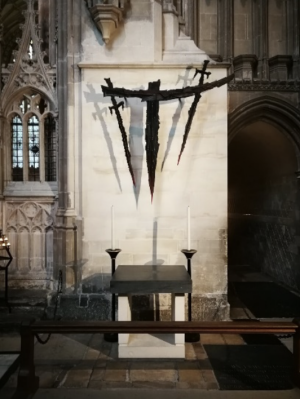 December 1, 2023
Are you interested in joining Reverend Sarah Carver for "The Old Way to Canterbury" Pilgrimage December 1–9, 2023? It is a bus tour with some optional walking.
Over the course of nine days, pilgrims will discover the highlights of London and the south of England culminating in a pilgrimage to Canterbury Cathedral, the mother church of the Worldwide Anglican Communion. Pilgrims will explore two pilgrimage routes to Canterbury including the traditional route from London and the "Old Way," a recently rediscovered pilgrimage route dating to the 14th century. This is largely a bus pilgrimage with a few optional half-day walks, including a walk into Canterbury. Other highlights include a visit to London's famed cathedrals, Stonehenge, monastic ruins, and the scenery of the English countryside. The group will meet with locals including the rector of St. Martin in the Field, a leader of the British Pilgrimage Trust, and the clerics of Canterbury Cathedral.
There are still a few open spots. Contact David Horth at 336-254-4541 or for more information. Touring, 9 days, Dec. 1-9, 2023
See the detailed itinerary and register here.