Our Holy Trinity Pilgrimage Community welcomes everyone to join us whether on local walks, virtual experiences, or in-person bus or walking journeys. It is a wonderful way to meet and connect with others of faith.
Travel with Intention:
Pilgrimage is an ancient spiritual practice of journeying to a sacred space for a spiritual purpose. When we step out of our normal routine and travel with this intention, we create space for powerful transformation to occur in our lives. Over and over again, we hear how these experiences open hearts, build deep new friendships, deepen faith, and change the lens through which all of life is viewed. Our desire is to offer a variety of pilgrimages for folks in all seasons of life. In our experience the practice of pilgrimage is so powerful, we encourage everyone to join us on the pilgrim's path.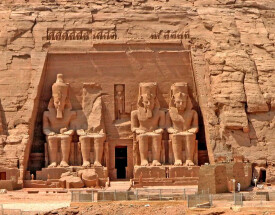 Egypt
April 20 - May 7, 2023
Join Fr. Umphlett on a journey through Egypt with highlights to include: Cairo, Wadi El Natrun, Alexandria, Mt Sinai and the open desert with Bedouin guides. An optional river cruise on the Nile is being offered as an add-on. The cost for the land portion only is $2,300 for a double room ($375 single supplement). If you choose the Nile Cruise add-on the cost is $3700 for a double room ($625 single supplement) This does not include airfare but does include all meals, accommodations, and travel while there. Find out more and register on the Pilgrimage To Egypt page.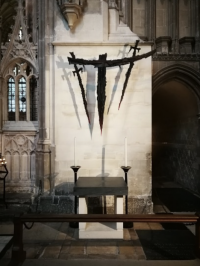 The Old Way to Canterbury
December 1-9, 2023
Holy Trinity returns with its popular Advent pilgrimage. Starting with Evensong at Westminster Abbey and concluding with another at Canterbury Cathedral, the pilgrimage includes many sights and experiences between, including an overnight in the lodge on the grounds of the Canterbury Cathedral. Find out more on The Old Way to Canterbury page. Photo is of Thomas Beckett's tomb in the Canterbury Cathedral.
Weekly Walks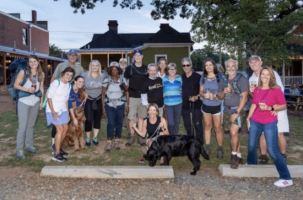 We leave from the HT parking lot Thursday evenings. Easy pace, 4 miles approximately. The group often gathers after for food and beverage. Visit Holy Trinity's weekly The ePistle or the Holy Trinity Pilgrimages Facebook Page for up-to-date scheduling.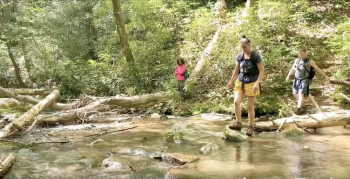 Saturday Hikes
Explore our local walking trails with us! Check the HT weekly Epistle or the Pilgrimage Holy Trinity Pilgrimages Facebook Page for upcoming hikes.
January 23, 2022 Pilgrimage Open House Video