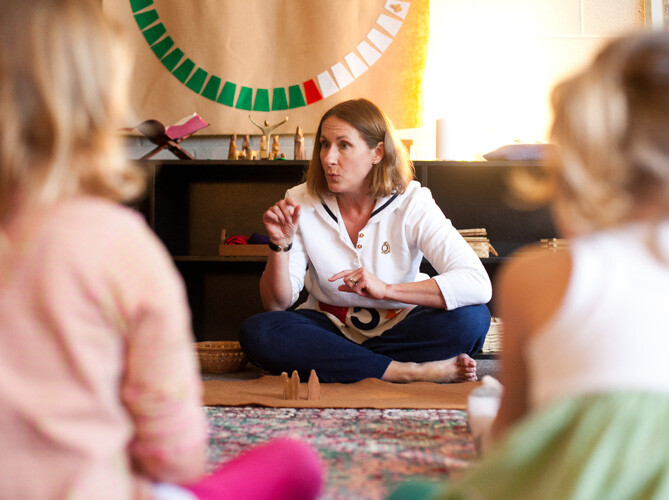 Holy Trinity Day School has been an important ministry of the church for over 65 years. As such, one of Holy Trinity Day School's objectives is to help each child understand and appreciate God's love. Children already know something about the presence and mystery of God, even before they have the language to express it. Our School Chaplain, Holy Trinity's Director of Christian Formation, and our Godly Play instructor work together to expose children to the miracle of God's love through stories, music, and movement.
Godly Play
Godly Play provides an environment that fosters discovery learning and engagement with scripture. Children hear, experience, and explore sacred stories from the Hebrew Scriptures through the New Testament. Godly Play is structured to nourish and guide each child's spiritual quest.
Weekly Chapel
The Rev. Sarah Carver, Assistant to the Rector and School Chaplain, and Marjorie Donnelly, Director of Christian Formation, lead the children in weekly chapel service. Once a week the children in the Threes, Pre-K, and Junior K classes gather as a community to worship, pray, and sing together in our Children's Chapel.
Family Ministries
To learn more about the Family Ministries offered through Holy Trinity Episcopal Church please click here.