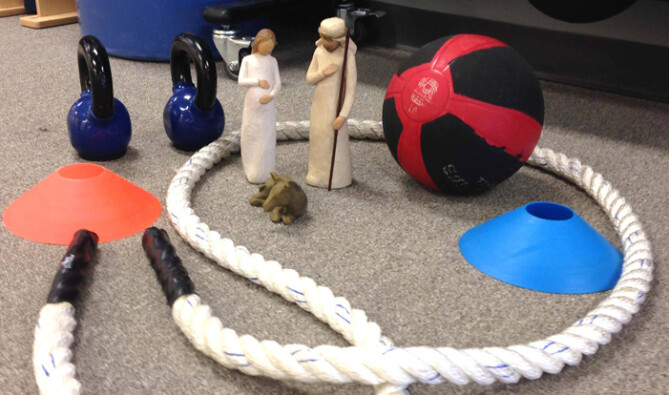 Click here to share the journey with Mary and Joseph.
Mary and Joseph and their donkey are on the move, headed to Bethlehem, but they need shelter every night. Are you willing to make room for them?
Las Posadas (posadas is Spanish for lodging or accommodation), is a Mexican tradition which recreates Mary and Joseph's search for a place to stay. Figurines of Mary, Joseph and the donkey travel from home to home in a community or parish. This is a tradition that will help families bring some "holy" into the holidays.
The requirements are simple: be willing to open your home to the holy family, care for them for 24 hours, and deliver them with care to the next household.
Mary, Joseph and the donkey travel in a basket with the book The Night of Las Posadas, a CD of Christmas music, and a journal to record the holy family's activities. In the journal, families can include photographs, drawings and memories of their experience with the holy family.
Parents and children can plan and prepare where they will house the holy family, talk about what they might need, and reflect on the meaning of the season of Advent.
Las Posadas is an opportunity to experience a simple but meaningful Advent tradition, meet new families, practice hospitality and honor the true meaning of Advent, anticipating the birth of Christ.